MEGAN'S ALL THE WAY TO THE DAY WEDDING BLOG: A New Smile
Publish Date

Thursday, 21 December 2017, 10:29AM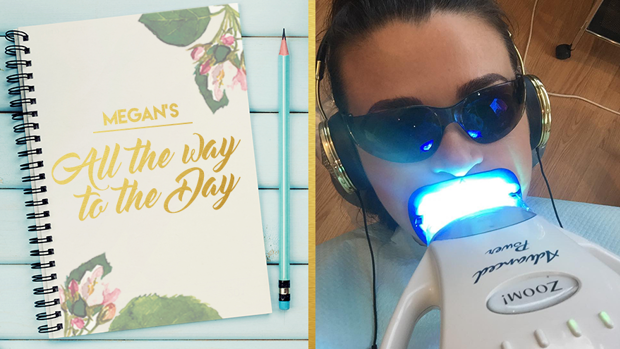 I had braces when I was very young. Some of my teeth were sideways, like really bad! So when they started to twist and move again when I got older I was gutted. I had gone through years of pain and teasing, and my parents money, only to have my teeth move again!
I have been so self-conscious about my teeth for years, I hardly ever smile with teeth in pics – evidence on my Instagram, and I kept thinking one day I will do something about them…
I had considered getting braces again, but I couldn't bear the thought of going through it all in my thirties. Plus, I had limited time because my wedding was fast approaching. 
That's when Andrea from Lumino City Dental introduced me to Digital Smile Design.
DSD is used globally by top dentists, but Andrea is the first in NZ. It creates a unique digital smile according to the aesthetics of your face. They use photos, videos, scans and analysis of the ideal proportions and digitally create a smile that works with your gums and existing teeth.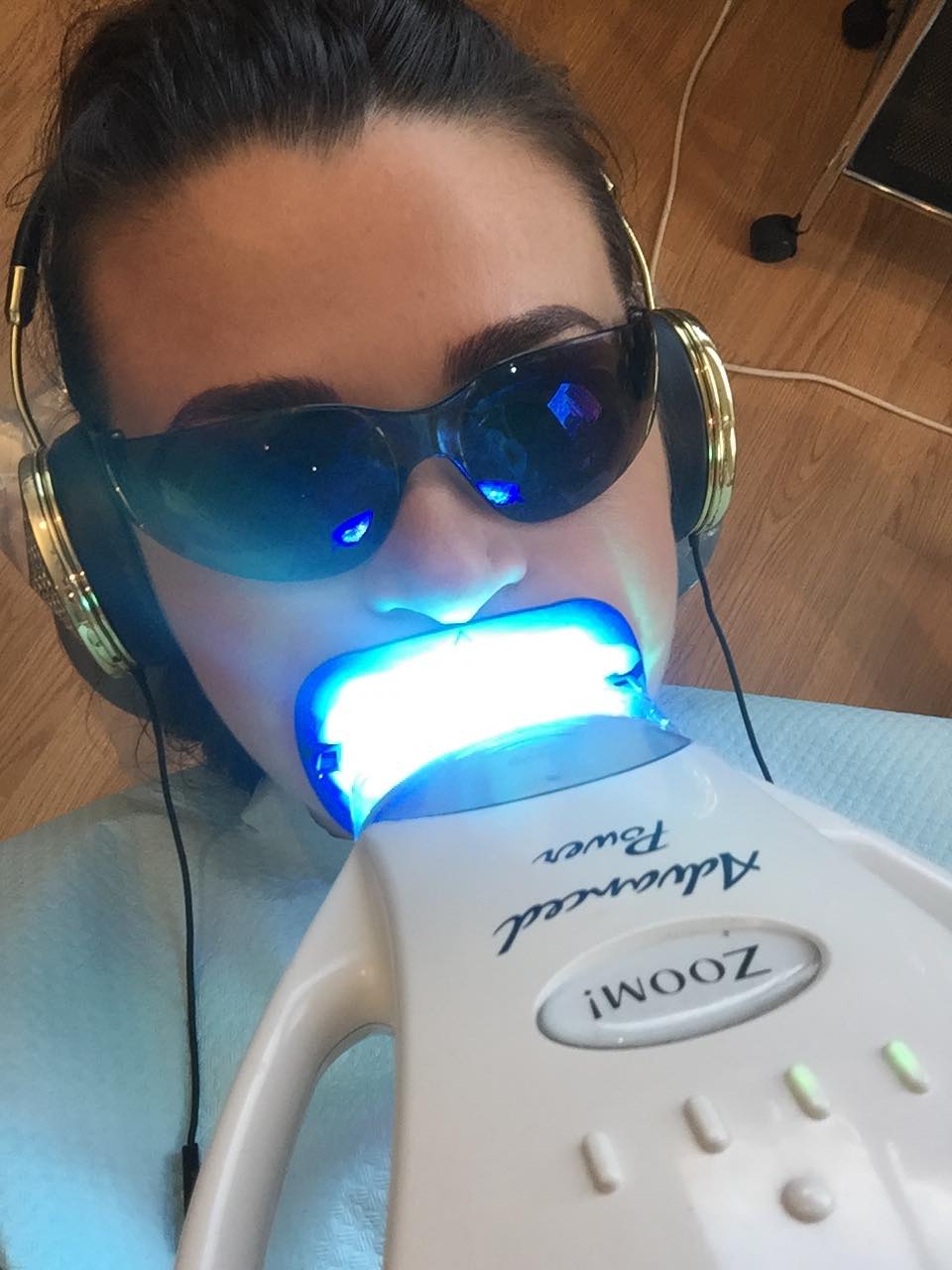 I was blown away by the process, my mouth literally got sent overseas where they created a mock up, that got stuck over my teeth, just to make sure I was happy with the smile I was going to end up with.
The first step was to give me a gum lift. You can see in the before pic, the gum is lower on one of my front two teeth. I felt nothing, not even after, and this required cutting away some of my gum so it matched the other tooth! Sounds terrifying, but I didn't have to see it, nor did I feel a thing, so I didn't care!
Then, I went through the Zoom whitening process, because not all of my teeth were going to have composite veneers, so the remaining teeth would also appear just as white.
I was pretty stoked just with the outcome of the whitening, you never realize how discoloured your teeth are until you see the before and after of whitening.
Halfway through the process and I look like Bugs Bunny: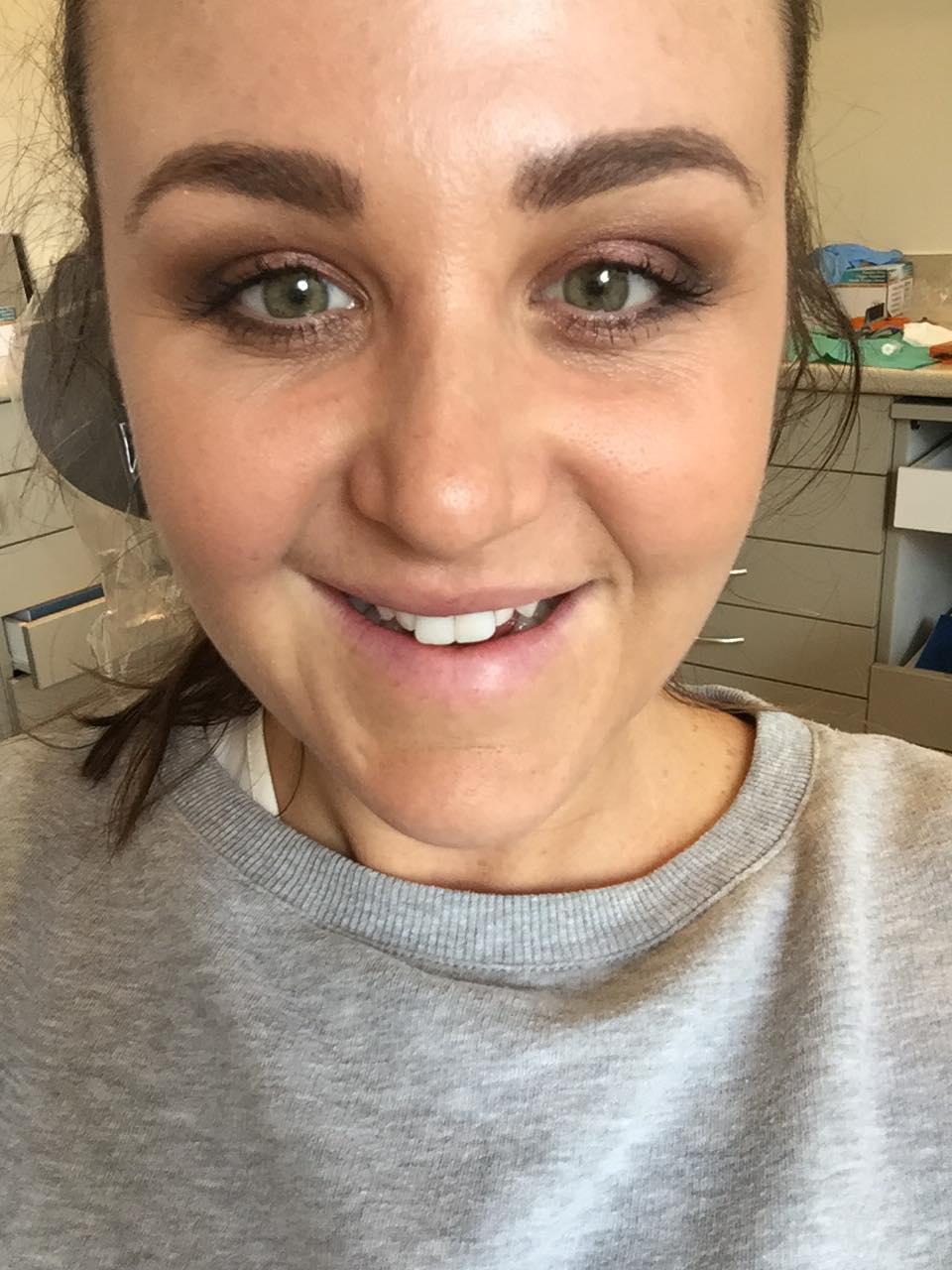 Then came the big day…
I was beyond excited to get my new teeth, I had anticipated this for years! It took about three hours, and was painless. You do get a local anaesthetic, mainly due to the work that is happening around your gums, but I can honestly say I didn't even feel those injections, and given my horrific fear of dentists and needles, that is saying something!
I am beyond happy with the results. When I went into this I just thought someone would stick big white teeth over top of my old ones, and sure they might look a bit over the top, but it would be better than my old ones… I never dreamed they could look so natural, and could be made to suit the proportions of my face.
Look at the amazing before and after: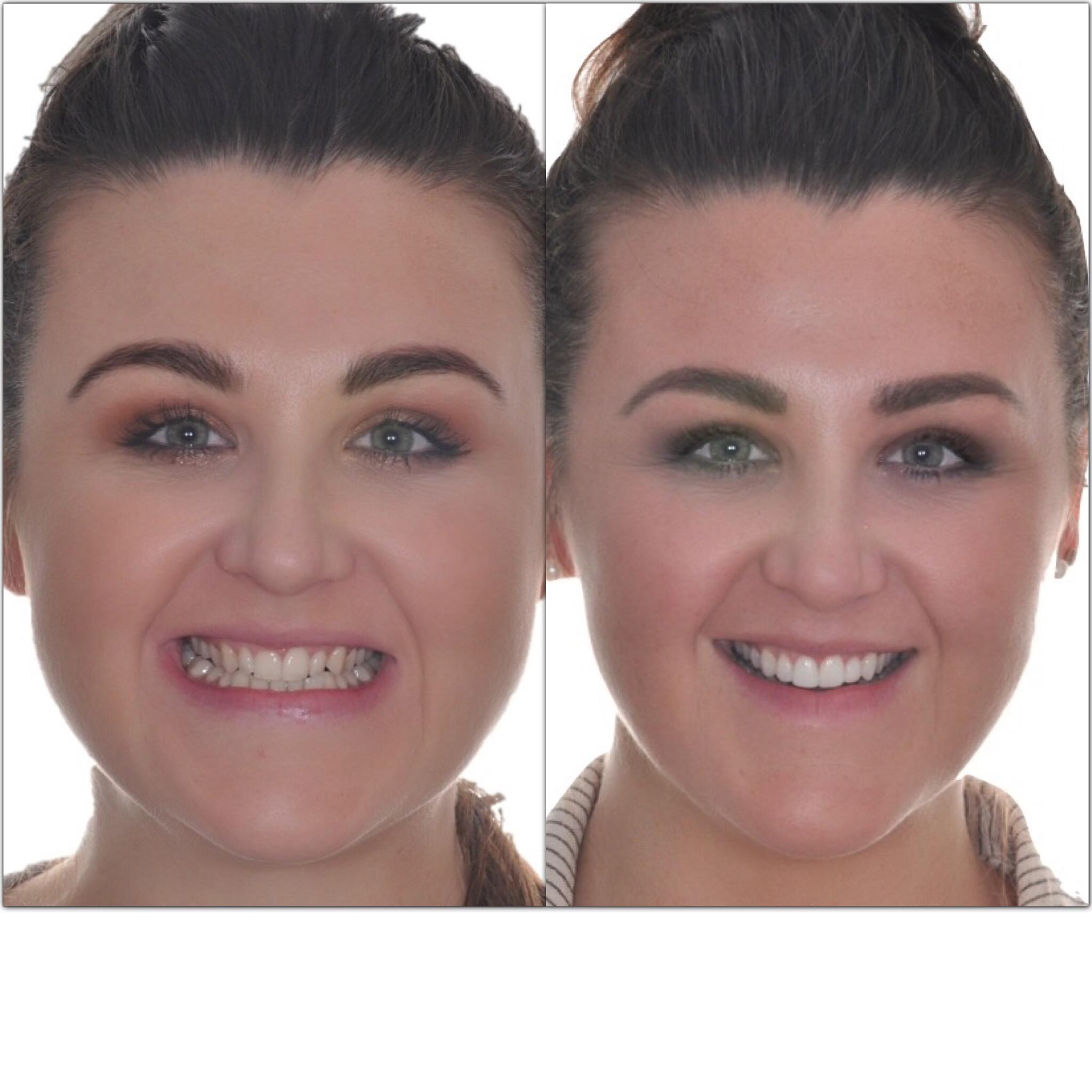 If you are self-conscious about your smile, contact Dr Andrea Shepperson, Digital Smile Design Master at Lumino City Dental, Auckland.