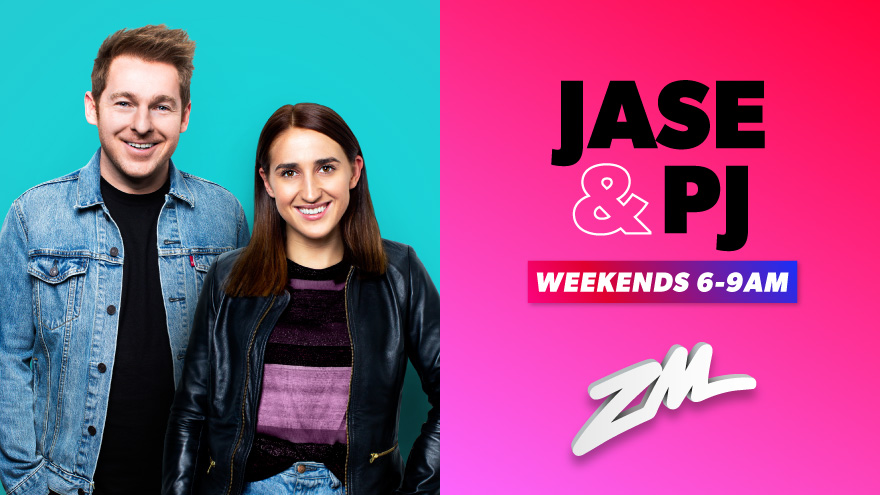 ZM WEEKENDS WITH JASE & PJ
What happens when you combine one of the most adorably awkward humans ever, with a clever quick-witted, cap-wearing lad?
You get a whole lotta laughs, a sprinkle of cringe, and somewhat-quality banter every week - also known as, the Jase and PJ show.

PJ's like the best friend you never had; easy to love, impossible to hate, and takes endless roasts from ol' mate Jase, like a champ.
And the other half? Known for his pranks and borderline antics on and off-air, Jase the wit master is damn-near impossible to stump and knows a good VonZipper trucker hat when he sees one.
Wake up on Saturday and Sunday to Jase & PJ, 6am-9am.