ZM's Late Show with Cam Mansel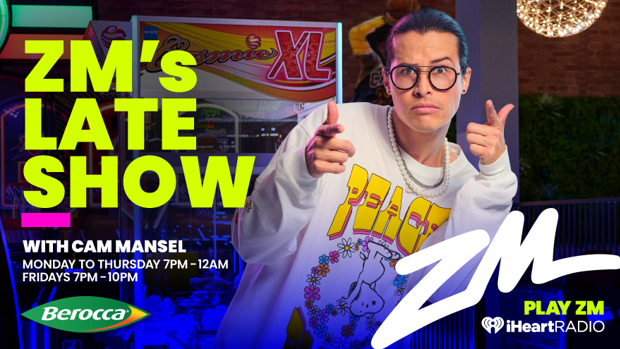 Hosted by Cam Mansel, ZM's Late Show is for anyone who loves discovering new music brought to you by Berocca – Get support to hack the brain fuzz with Berocca's B vitamins.
You'll get the biggest hits and latest gossip, with the addition of Cam's biggest passion – championing the new and the undiscovered from Aotearoa and around the world.
If your musical taste, working hours, fashion choices, or lifestyle is a little bit different. Then we've got you covered, come hang out on ZM's Late Show.
Catch Cam Mansel Mon-Thurs 7pm-12am & Fridays 7pm-10pm for your shot of new music.
Chat with him on socials at @ZMLateShow 
Hey Alexa, Play ZM on iHeartRadio
Latest from ZM's Late Show with Cam Mansel