Ed Sheeran's final word on whether he's quitting music
Publish Date

Thursday, 22 March 2018, 10:28AM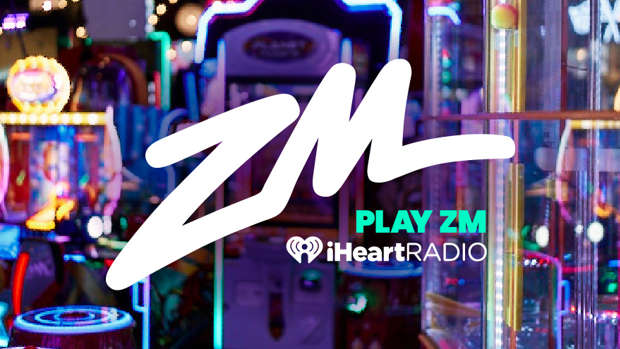 Ed Sheeran is coming to NZ this week for SIX stadium shows, aaaand it may not be the last time he visits!
WIN: A Meet and Greet with Ed Sheeran
But we always want to know more about the mysterious pop sensation, so our mate Siena from the NZ Herald sat down with Ed for a chat! 
Ed revealed who 'Shape of You' and 'Perfect' are written about, touched on the haters and also had his final word on whether he's quitting music.
When asked about the haters, Ed was quick to try and move on from the conversation: "I feel like we're really focusing on this subject," and revealed he's very aware not everyone is a fan. 
Despite the fact he's about to play six huge stadium shows in New Zealand – setting a new record for the country's highest-selling tour - he's also copped online hate from people who "don't get" his success and come under plenty of fire simply for inspiring that controversial Dunedin mural.
"People just hate that I'm doing well," he said. 
As Siena discussed how he's always described as genuine and down-to-earth, he interjected: "I think that pisses people off".
"Honestly I think that's one of the reasons [I'm so polarising]. I think pop stars are meant to be pop stars, they're meant to seem a bit larger than life."
Sheeran was "trolled" so much last year he quit Twitter and gave up his smartphone - "there was no point waking up and looking at that bile, it was better to wake up and live your life," he said.

Ed then moved on to shut down any rumours that he's "quitting music".
"I never said that," he says, clearly not dispelling it for the first time. "I said I would basically slow down. What I'm doing now is, I'm on a three-year tour to promote Divide and if I had a baby and I was away for three years and I came home and it was a toddler already without me, that's something I'm not really up for doing."
"The two biggest songs on the record were Perfect and Shape of You and they're both written about Cherry and both happy experiences. I used to think that as well; like, 'oh shit I need to be heartbroken to make good music', but I don't think it matters," he said.
QUIZ: Which Ed Sheeran song are you?
"I feel like I make music that people either really love or really hate, and thankfully there's more on the love than there is on the hate and that's why I've come not to care. For the people who don't like me in New Zealand for instance, it's the biggest tour that's ever happened in New Zealand, so that outweighs it," he says.
"I get to tour around the world, I get to make the music I want to make and play it to people who like it and then I also get the opportunity to convert people . . . so it's a pretty win-win situation."
DETAILS:
Who: Ed Sheeran
What: Divide Tour at Mt Smart Stadium
When: Auckland's Mt Smart Stadium - March 24, 25, 26 and Dunedin's Forsyth Barr Stadium – March 29, 31 and April 1.