Former Shortland Street actor sentenced for indecent assault
Publish Date

Tuesday, 23 January 2018, 11:13AM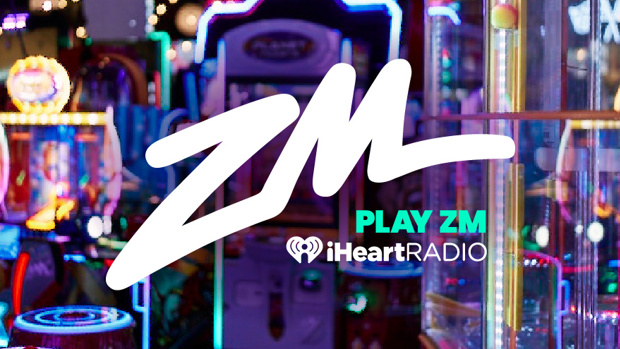 Well-known New Zealand actor and sex offender Lee Rene Naufahu has been sentenced to one year of home detention for indecently assaulting female students. 

Naufahu, 47, was sentenced in the Auckland District Court today after pleading guilty to six indecent assault charges in September last year.
The judge said home detention - rather than a prison term - would better suit Naufahu's efforts towards rehabilitation.

He initially denied the offending and his admission came a week before the actor was due to go on trial.
The Crown dropped 13 other charges against the former Shortland Street actor.
The offending took place between 2011 to 2013 at Naufahu's Auckland acting classes.
The court heard that Naufahu told the victims that they were "very talented actors and wanted to develop their talents".
Crown prosecutor Kirsten Lummis said Naufahu had a "position of authority" over his victims, aged 18-24 at the time of the offending, who were in a vulnerable situation.
"It is the combination of age and the position of authority that makes it significant. It is widely recognised that a teacher-student relationship creates a power imbalance," she said.
"It is this type of imbalance that the 'MeToo' campaign has highlighted in recent times."
Lummis told the court Naufahu had planned and premeditated the grooming of his victims which added to the "scale of the offending and the intrusiveness".
She said the actor's "deliberate course of conduct" showed he "[preyed] on the vulnerability and breach of trust for each of these victims".
There was a level of victim blaming from Naufahu as his students came forward with their allegations, Lummis said, also questioning the authenticity of Naufahu's remorse after he changed his plea.
"The remorse seems to come from the concerns and impact on his own life," she said.
When Naufahu lost his name suppression he courted significant media attention, Lummis said.
A "very deliberate press release" and other interviews with the press were often used for his own advantage - and were confronting and concerning for the victims, she said.
Naufahu's lawyer Ron Mansfield said his client was a "passionate actor" whose enthusiasm for the craft became personal and the lines were blurred.
Mansfield rejected the Crown's claim that Naufahu had groomed his victims.
"The exercises that he performed within those acting classes are recognised as legitimate exercises," the lawyer told the court.
"Their talent was recognised, he sought to foster it, but abused their trust.
"He's certainly not seeking to victim blame, he's seeking to put what happened into context," Mansfield said.
The lawyer said there had been a lot of unavoidable media attention surrounding the case but that his client "hasn't courted that, he's responded to that".
However, Judge Robert Ronayne interrupted Mansfield to ask: "Was it avoidable to say publicly that the allegations were ridiculous and ludicrous?"
The judge was referring to statements made by Naufahu about his case prior to his change of plea.
Naufahu hopes to continue his career in the film and entertainment industry but in a more creative role, the court heard.
"He still as a lot to give," Mansfield added.
In 2001, Naufahu was convicted of common assault and willful damage and was fined by the court.
Judge Ronayne said Naufahu's "manipulative nature was apparent" and that the victims had suffered feelings of shame and guilt.
"They of course have no reason to feel any guilt whatsoever, you are the guilty one," the judge told the actor, sitting with his hands clasped in the dock.
The judge said he had to consider Naufahu's lack of relevant prior convictions, contributions to the film industry, and was asked by Mansfield to give a discount for remorse and for the guilty pleas.
However, Judge Ronayne said the actor had been "indulging in an exercise in minimising your culpability" and shifting some blame to the victims.
"Any honestly held belief that there was consent to the assaults would be a defence - instead you have, with legal advice, pleaded guilty," the judge said.
"There was a degree of grooming," Judge Ronayne said.
"You publicly shamed victims by denying the offending."
After Naufahu's guilty pleas the actor again went public and apologised to his fans for his offending, which he blamed on passion.
"In my view, publicly minimising the offending," Judge Ronayne said. "Cases in New Zealand are not tried in the press."


Naufahu's 'gross abuse of power'
After he pleaded guilty one of Naufahu's victims spoke to the Herald.
She said he left her "vulnerable to his gross abuse of power and ongoing [indecent] assault".
"He would repeatedly tell me I was receiving special treatment and coaching as someone he had selected with significant acting talent," she said.
The court heard that Naufahu would perform "let me in, let me out" and "push me, pull me" exercises with the actresses in an effort to "express their emotions".
The victim told the Herald Naufahu first assaulted her during one of these exercises.
"He used his 'pull' motion to kiss me on the mouth, after which I pushed him away and asked him what he was doing.
"The response was that this was a common acting coaching technique used to build confidence and help students in 'the real world of acting'."
During one of the classes, Naufahu's "kissing became more passionate and the touching became more invasive".
The victim said Naufahu said she "was a huge acting talent and was going to 'go places'".
Naufahu called her the next "New Zealand Charlize Theron", she said.
She said Naufahu's long-term "abuse and betrayal" has had a significant and lasting impression on her life.
"It takes a long time to accept yourself as a victim of abuse, and even longer to process the mental and emotional impacts on areas that you would never really imagine before going through something like this."


Naufahu's apology and the poem
After he pleaded guilty Naufahu released a statement about his offending.
"I accept now that I made errors and crossed boundaries that should not have been crossed," he said.
"I am pleased this case has resolved as this period in my life has been very hard for me and my family. There has been a lot to confront and resolve. We have done that. I am sure it has also been hard for those students who became involved on both sides.
"I hope that by acknowledging the accepted inappropriate conduct, this now stops and everyone can move on."
Naufahu also came under fire when a video surfaced on Facebook of him performing a poem that seemingly referred to the allegations against him.
Part of the poem, read to a group of people, stated: "They tried to stop my destiny, thought they had seen the best of me, from the day the cops arrested me, even saw my kin detested me."
Naufahu continued: "Abandoned by hypocrisy, once close ties now lost to me, hatred fuelled by jealousy, gossip spread maliciously.
"My name became like leprosy, Jesus Christ what's next for me? Haters north, south, east and west of me. Driven to the flame, hoes requested me.
"Giving into the shame would've been the death of me."
This article was first published at nzherald.co.nz and was republished here with permission.
Take your Radio, Podcasts and Music with you