Love Island's Olivia throws shade at Chris and spills further details about their break-up
Publish Date

Tuesday, 6 March 2018, 11:03AM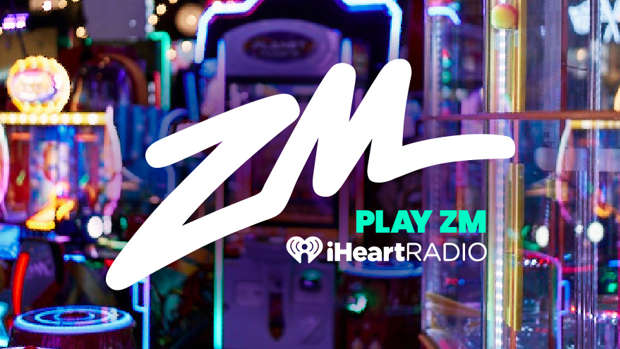 In case you missed it, one of Love Island's favourite couples Olivia Atwood and Chris Hughes recently called it quits.
But despite the bad ending, their brand new TV show Chris and Olivia: Crackin' On, will still air starting this week on ITV.
A brand new trailer shows a fiery scene between the two, as Olivia throws shade at Chris for flirting with other girls:
Ahead of their show, Olivia also took over ITV's Instagram story this morning, spilling a bit of goss on the show and also their break up.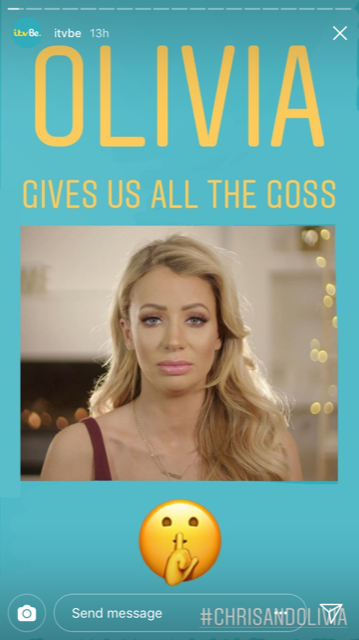 Below is a transcription of what Liv revealed:
Did you and Chris have an amicable break up
I think it was not amicable in the sense that it was more Chris' idea, but probably now in hindsight, he probably was right, so yeah it's probably for the best.
What made you decide to do the show tofether?
Our relationship was built on TV through Love Island, everyone at home have been such a big part of our journey so far and we wanted to let you in on this big step for us.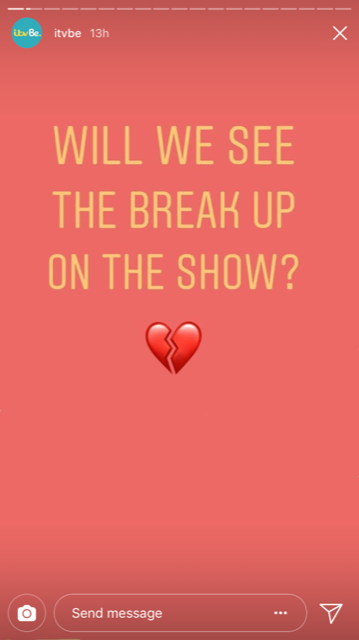 Will we see the break up on the show?
If you want to go on an emotional roller coaster, that's gonna leave you more confused than I am, you need to watch Chris and Liv Crackin On' on ITV.
How long have the cameras been following you around?
The cameras have been with us since the beginning of November, so we are coming up about 5 months.. feels like a lifetime.
What can we expect from the show?
You are gonna get absolutely everything. From really sweet, funny moments, seeing our families, seeing us loved up, seeing us not-so-loved up, like really unedited raw..
Did you enjoy making the show?
Making the show has been so much fun. Chris and I are literally [part of the furniture here at ITV, so to do it with these guys was so special and we have so many memories from doing this show that we will take with us forever.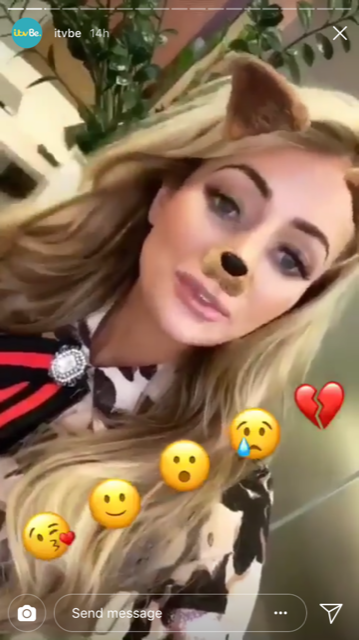 Do you have any advice for couples moving in togeth
*sarcastic tone* If you really love your partner, DON'T move in together. Don't do it! Get your own places. Live separately, live in different countries! Different postcodes.
Would you guys ever give it another go?
"I would never say never. The obsession is still very real. And this relationship has come back from the dead, more than I've had hot dinners. So watch this space.
Will Chris and Olivia be back on our TV in future?
So guys, it's good news if you love us. It's bad news if you hate us. But I think there will be more Chris and Liv on your TV in some shape or form... if you're a fan, exciting things to come.
So even despite their break-up, it looks like Chris and Liv could be on our screens for a while! Wonder what the future holds for this fiery pair...
Their show airs this week (and we're hoping Kiwis can see it online!)