Millie Bobby Brown criticised for 'inappropriate' dress and pose
Publish Date

Wednesday, 16 January 2019, 11:32AM
Millie Bobby Brown is known for being mature for her age, but her recent Instagram post has some people thinking she's gone too far.
The photo features the Stranger Things star posing on a stairwell in a long snake skin patterned bodycon dress with black strappy heels. The outfit and pose garnered criticism from users who deemed the photo inappropriate for a 14-year-old girl. 
The comments ranged from "Take your mother's dress off and go put something age appropriate on that little girls body of yours!!" and "I thought u were 14...not 19?!?" to"isn't she like 13 why is she tryna look like a grown woman?" and "Your 2 young to dress that old."
Millie responded to the hate on her Instagram Story saying "ik everyone on my last pic wants me to 'act my age' but quite frankly its my instagram and if i choose to post that picture and you don't like it...scroll past it ."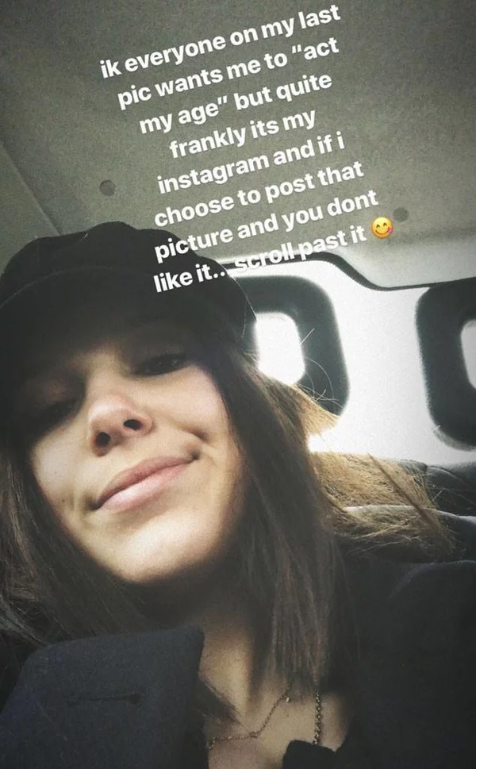 In 2017 interview with InStyle magazine, Millie revealed that "Everything I wear has to go through every person on my team...It has to go through my mum first. If she approves, it'll go to my agents, and then, obviously, the last stop is my dad - and if he doesn't like it, then I'm not wearing it. It's as simple as that."