The Heartbreak Island stars: how they stay in shape
Publish Date

Friday, 22 June 2018, 10:31AM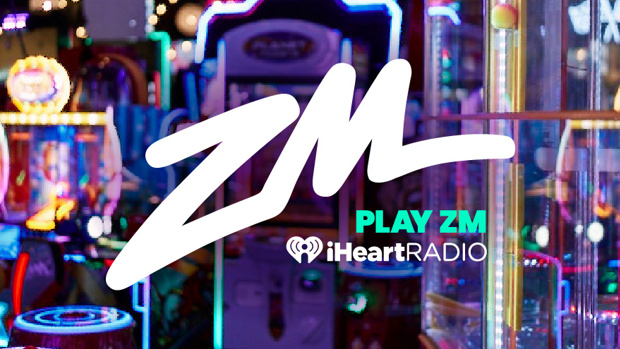 Looking at the cast of Heartbreak Island, it's fairly obvious there were a lot of gym hours logged before filming took place on that foot-shaped beach in Fiji.
But just in case all those toned, scantily-clad bodies don't spell it out clearly enough, barely an episode of the show has gone by where one (or more) of the contestants hasn't talked about how important fitness is to them.
So, how do these heartbreakers stay in shape and keep those energy levels high for all their exhausting backstabbing? Let's check out the exercise regimes of some of the cast.
Harry Jowsey
In his official Heartbreak Island profile, 'Heartbreak Harry' says he "loves the gym, the beach, his dog and having a good laugh", presumably in that order.
This 6'5 Australian import runs his own business venture providing workout plans and personalised meals for paying customers. According to his website, this includes home or gym workouts, shopping lists, video tutorials and workout sessions that can be timed for 60, 90 or 120 minutes.
And this, apparently, is what you look like after completing one of those workouts.
Ruby Mills
Ruby may be on the wrong show, given her Heartbreak Island profile lists one of her turn-offs as being "guys that are obsessed with the gym".
While this 21-year-old dental assistant has been content getting her exercise fix with winter walks along the beach, it would appear she's also about to join the F45 team-based training craze at its Dunedin outlet.
Kristian Barbarich
When announcing his inclusion on Heartbreak Island, Kristian told his Instagram followers he was "putting the dad bod on show for the whole nation to see".
But this 25-year-old entrepreneur hasn't always been so comfortable with his body.
He told us last week he weighed more than 100kg when he was 15 years old and would do whatever he could to get out of PE class at school. But a major fitness and diet overhaul saw him lose 24kg in just three months.
"After quite a few years of caring too much about my body and becoming obsessed with dieting and bodybuilding, I've finally reached a bit of a zen-like state," he said.
Weiting Shyu
Weiting, who describes herself as a "food-muncher and fitness fanatic", told her growing legion of Instagram fans that she "used to care more about how I looked versus how I feel", when it came to her fitness regime.
She says her three tips for staying healthy are having a positive mindset, nourishing her body instead of cutting things out of her diet, and "feeling good" with workouts she actually enjoys.
Joshua Fankhauser
Former topless podium dancer Joshua used his official Heartbreak Island profile to state the obvious: "I'm pretty into my fitness."
He's also a fan of the nude gym selfie, as it transpires.
He shared this one in February, soon after filming on Heartbreak Island ended, saying the gym was "the only thing keeping me sane right now".
RELATED: These two Heartbreak Island evictees have had a relationship with each other after the show!
Kelsey Odell
The latest contestant dumped out of Heartbreak Island, Kelsey went into the competition saying her ideal man is "someone who is athletic and enjoys fitness".
She herself is forever in her activewear – even while indulging in a little KFC.
(You mean you don't look like this when you're nibbling on fried chicken?)
Tavita Karika
Given he works as a personal trainer, it's a no-brainer that Tavita loves anything and everything to do with exercise.
But according to his Heartbreak Island profile, hitting the gym means more to him than stacking on muscle.
He is reportedly keen to move into youth work and is "passionate about using health and fitness as a way to help kids in less fortunate circumstances".
Gennady Sharpe
Gennady admits doing Heartbreak Island was "one of the scariest things" she's ever done when it comes to body confidence.
"This year, I decided to learn to love myself and my body for all its curves, lumps and bumps," she told her Instagram followers this week.
"It's not an easy task to love yourself and it's a battle, but I hope to prove to women around New Zealand it's possible."
Gennady says the gym is her "favourite place to zone out and get in a good headspace" and adds that going to a personal trainer for the past year has also helped her with her body confidence.
Julius Bennett
He may have been stabbed in the back by 'Disruptor' Natasha Pezic on Heartbreak Island this week, but at least Julius has more time to get back to his daily workout regime now.
The 25-year-old says he loves "functional fitness" and likes to mix up his routine as much as possible. He's a fan of yoga, but also CrossFit.
And judging by the many, many workout pics he's posted online, he really does like to push himself when it comes to exercise.
"Anyone's chest feel like it's on fire after their morning conditioning session?" Julius asked his Instagram fans on Tuesday.
Um... yes?
This article was first published on spy.co.nz and is reproduced here with permission.