Game of Thrones fans are pissed about this season 8 info
Publish Date

Wednesday, 13 March 2019, 2:51PM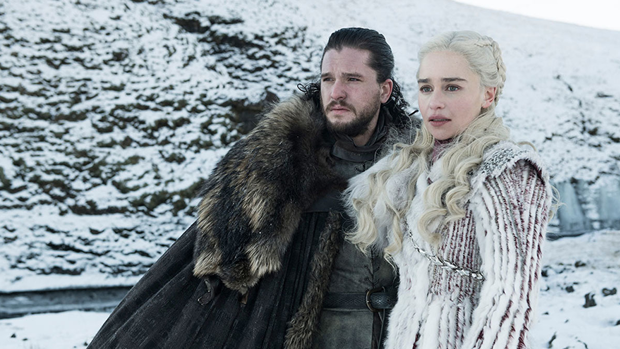 The wait is almost over for Game Of Thrones fans with the show's eighth final season set to hit TV screens next month!
But some are fans outraged after it was revealed that the runtime of each of the six episodes is dramatically much shorter than the feature-length epics that had been rumoured to be in the works.
While many were expecting every episode to be around 90 minutes long, fans were disappointed to learn that the first episode will sit at just 54 minutes, while the season finale will be 80 minutes long.
Game of Thrones Season 8 episode runtimes:
Episode 1: 54 minutes
Episode 2: 58 minutes
Episode 3: 60 minutes
Episode 4: 78 minutes
Episode 5: 80 minutes
Episode 6: 80 minutes
"I'm devastated by this new Game of Thrones runtime info," One person wrote on Twitter. "We were promised feature-length episodes."
Others on the social media platform shared their concern on whether the shorter length of the episodes would give the show – which has captivated audiences since it first aired in 2011 - enough time to "wrap everything up neatly".
"It's going to be a rush towards the end," one Twitter user noted.
Earlier this year actor Kit Harington, who plays Jon Snow on the show, teased that the episodes in season 8 would be movie-length in an interview with The Sun.
"We know we have six episodes - we are not sure whether they will run for 70 minutes or even 90 minutes," the 31-year-old star explained.
"There is so much work still to do. We haven't put together a full episode yet as there is more filming. The length will be a network decision. But we are busy," he added.
Regardless of the length, we can't wait to what Game of Throne's last ever season when it airs in New Zealand on April 15 on Sky's streaming service Neon.