Photos of Anne Hathaway and Jessica Chastain on the set of Mothers' Instinct!
Publish Date

Monday, 30 May 2022, 3:08PM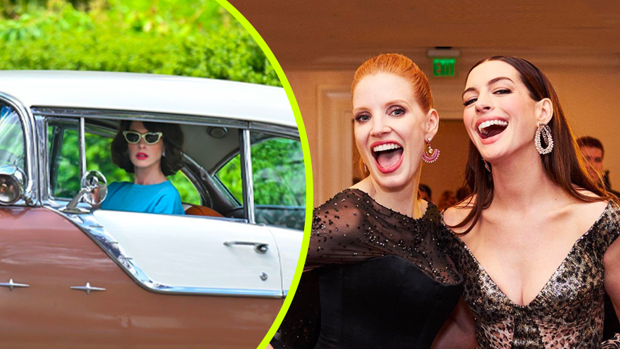 Get ready for a new
psychological thriller
Mothers' Instinct
starring
Jessica Chastain
 and 
Anne Hathaway!
The ICONIC Jessica Chastain and Anne Hathaway have begun filming for a new thriller!
Not only are the besties starring in the film but they're producing it too!
Mothers' Instinct is based on the 2012 novel Derrière la Haine by Barbara Abel.
Writer Sarah Conradt (50 States of Fright) adapted the English-language script and now ten years later the story is being turned into a film!
Amongst the excitement that filming is now underway, we're also treated to a glimpse at what the actresses look like!
While there's no news on the trailer or release date we'll take a glimpse into the actress' 60's look!
Will the 60's be the new 'thing' once the trailer is out?! We're keen!