Publish Date

Monday, 12 April 2021, 6:00AM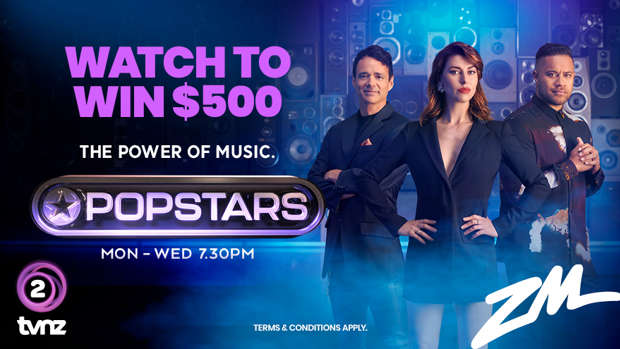 Win $500 with TVNZ 2's Popstars! 
The music reality show that started them all has been refreshed and reimagined in 2021. 
Panelists Nathan King (Zed), Kimbra and Vince Harder are on the search for genuine kiwi artists – they're not looking to manufacture a pop band, instead they'll mentor and guide artists on their journey to becoming a popstar – with the winner taking home 100 thousand dollars! 
Watch Popstars every Monday, Tuesday and Wednesday nights, 7:30pm on TVNZ 2. 
Spot ZM's key word during each episode, text it to 9696 for your chance to win $500!