WIN: Pump Splash for Cash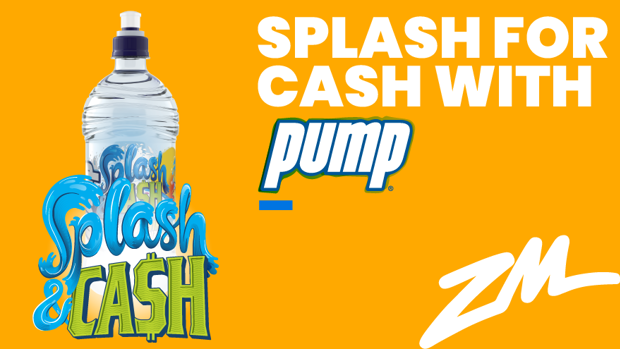 Ready to take a splash, at winning some cash?
ZM's Fletch Vaughan and Megan and Pump have $500 up for grabs every day all thanks to Pump!
Listen for the daily celebrity splashing into the water, call 0800 DIAL ZM and tell us their name – and the $500 cash is all yours.
Thirsty for cash?
This summer, every time you buy a Pump 750mL, you could win yourself a share of 100K, with Pump Splash&Cash.
Just scan your Pump bottle QR code to enter, and you could win hundreds of instant cash prizes.
There are 5 x $10,000 and 200 x $250 prizes to be won. So grab yourself a Pump and start splashing!
Ends Jan 30 2022, Ts and Cs apply