ZM's Add To Cart: We Click, You Collect!
Publish Date

Monday, 12 April 2021, 7:00AM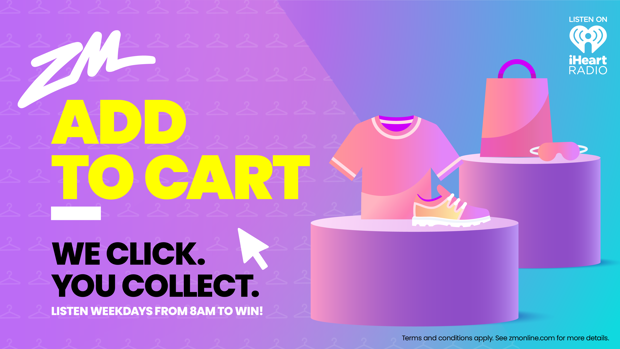 We click, you collect. 
You know that cheeky workmate you always catch online shopping? Well, that's us... but this time whatever we add to our cart could be all yours! 
Tune in daily as we add a different item to our cart at 8AM, 10AM, 12PM, 2PM & 4PM.
Keep track of what we add and be the first caller through at 5PM on 0800 DIAL ZM to checkout.
If you can name everything correctly, you'll win the entire cart! 
Missed an item? Call our Add To Cart Hotline on 027 373 0771 anytime between 9am - 4:30pm 😁📞
It's the easiest way to score everything you've been adding to your wishlist. 
ZM's Add to Cart, every weekday at 8AM, 10AM, 12PM, 2PM & 4PM!