How Megan turned lost property items into a fashionable outfit for NZ Fashion Week
Publish Date

Monday, 3 September 2018, 12:43PM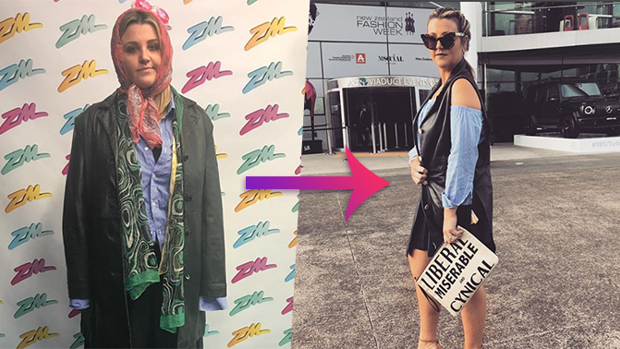 Two years ago, just ahead of 2016 NZ Fashion Week, Fletch & Vaughan established their own farrrrshion label: Haus of Hutton.
Now, two years on, Haus of Hutton is back!
This time, they needed New Zealand's help with Megan's NZ Fashion Week outfit... they asked for lost property supplies so that they could piece together their second couture look: löóstprøpertæ
But there was no way in hell that Megan was going to be seen dead wearing the above outfit...
So enlisting the help of Stephen from ThePatternTable, Stephen and his team were able to create something fashionable from the lost property items!
If you swipe along in the photos, you can see how they got the look from drab to fab - upcycling rules!