The top 5 lollies that are going in FVM's Ultimate $1 Mixture are...
Publish Date

Thursday, 20 September 2018, 11:36AM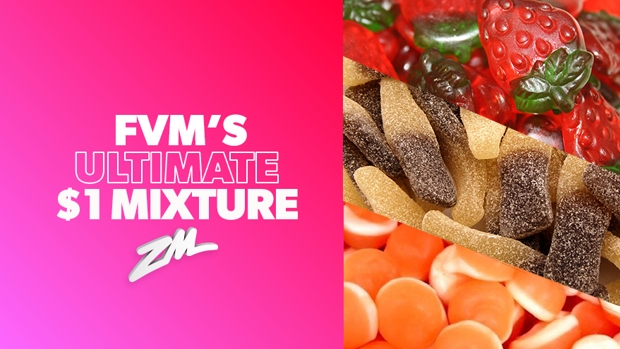 As New Zealand Food Saftey crack down on labelling laws, many dairys will be cancelling their custom bags due to impracticality. 
But here at ZM, we want to liberate the people! That's why we're creating our own dollar lolly mixtures: FVM's Ultimate $1 Mixture!
You had the option to vote from all these scrumptious lol-lol's:

Your votes have been collated and the five lollies that will make up FVM's Ultimate $1 mixture are:
STRAWBERRIES + SOUR COKE BOTTLES + RAINBOW STRIPS + PEACHES&CREAM & SPINNING TOPS!
Our ZM Black Thunders will be giving the lollies out across the country on Friday so keep tuned for the locations to snag yourself the ultimate $1 mixture (for free, no $1 needed... haha!)