NOTHING is Funnier/Cuter Than Vaughan's 2y/o Daughter Trying To Pour Milk
Publish Date

Wednesday, 2 November 2016, 11:14AM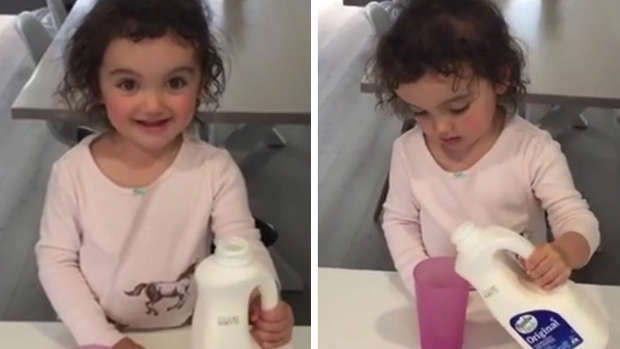 So incase you weren't aware Vaughan has two incredibly cute daughters, August, 2, and Indie, 4. 


Vaughan's offspring produce some pretty cute moments, but this latest video of the two is just beyond hilarious. 
Meadow Fresh have made new 'easy-pour' bottles, and sent a few to Vaughan to have a try. 
Vaughan decided to test them on his daughter, and obviously, as you'll see, they're not exactly 'easy-pour' for a two year old.
 
HAHA we actually can't stop watching this on repeat. We love you Indie and August ya cuties!