Dean blasts MAFS producers for cutting Patrick's alleged comments about Davina in THAT boys' night convo
Publish Date

Monday, 19 March 2018, 10:44AM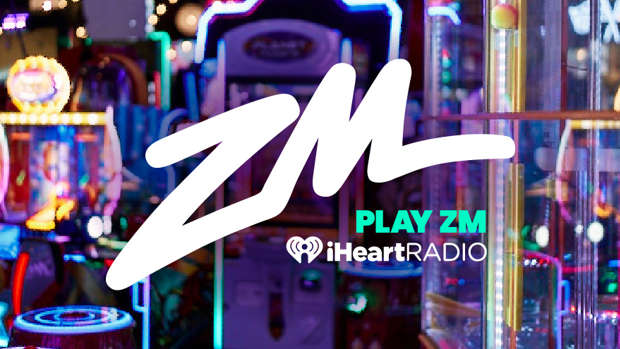 Two Married At First Sight couples have exited the experiment on Sunday night as the fallout from the boys' night continues.
Charlene and Pat are still high after publicly naming, shaming and persecuting someone at a casual dinner party. Then when they're called to the couch, Dean pre-empts what will be discussed and immediately starts rolling his eyes while mumbling "ugh" over and over.
After trying to hook up with Davina behind his wife Tracey's back (before changing his mind again), it appears there was yet another bride he had his eye on: Carly.
"I'll be honest, at the beginning, I was into Carly," he says proudly at the boys' night. "Judging solely on her appearance."
The boys' night rapidly went downhill from there, with Dean asking if any of the women's mums were hot, before encouraging the other guys into revealing who they'd like to swap their wives for.
When no one named his own partner, he became jokingly frustrated, shouting: "Why doesn't anyone want to bang Tracey?!"
Dean still refuses to admit he's done anything wrong and that the boys' night conversation about wife swapping was completely fine.
"Would you have these discussions in front of the ladies?" Pat asks.
Dean believes his answer is extremely logical.
"No — that's why you have them at a boy's night," he says, rolling his eyes.
But maybe there's more truth to Dean's story than we give him credit for?
Last week, Dean posted to Instagram to allege the scenes had been manipulated.
In a now-edited post, he claimed he was forced to make those comments by Married's executive producer, Tara McWilliams: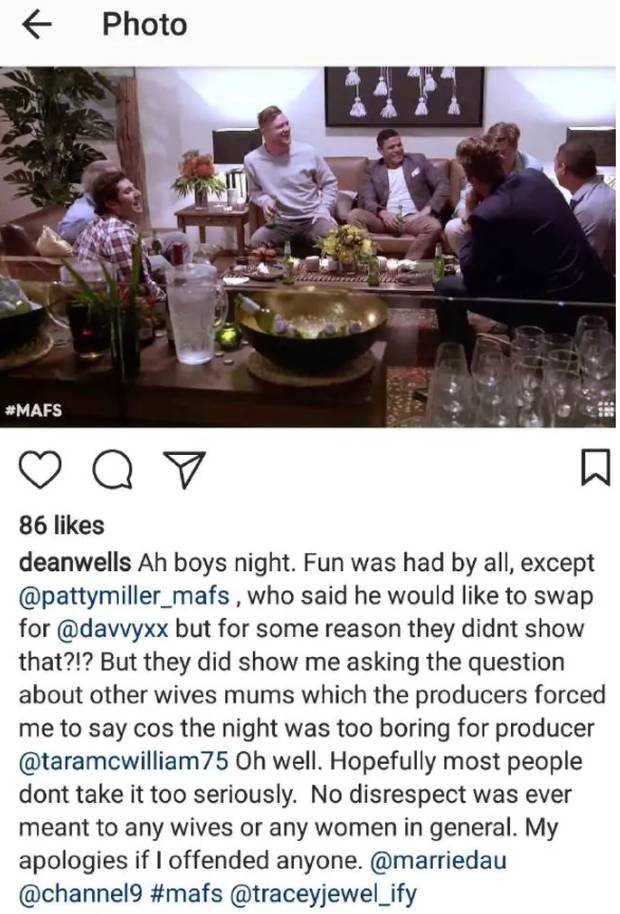 A short time later, Dean edited the caption, softening his words and taking out any mention of McWilliams and fellow groom Patrick.
Hmmm... very hard to know who's telling the truth here, but what we do know, is it's pretty tough to take Dean's word for it.