Does Kim Dotcom and his 22-year-old wife really have sex? The new Mrs Dotcom reveals all
Publish Date

Wednesday, 7 February 2018, 10:38AM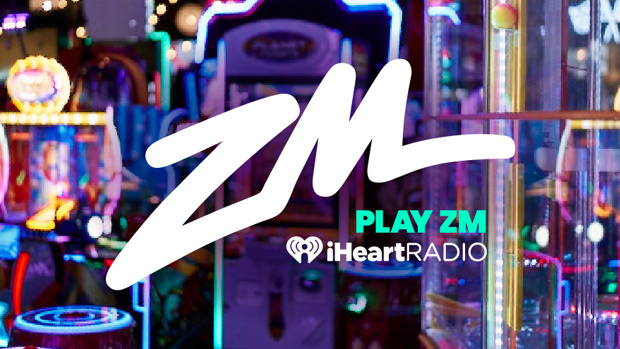 She's not a gold digger. She does love him. And yes, they do have sex. And frankly, she says, any more detail about that is no one's business but their own.
The former Elizabeth Donnelly is now Liz Dotcom.
In Mrs Dotcom's first ever interview, given 12 days after they married in Coatesville in north Auckland, she spoke openly about meeting and falling in love with the man who the United States portrays as the internet's Dr Evil.
We met in a stylish bungalow in Coatesville, on a hill above the $30 million mansion where Dotcom was arrested during the January 2012 raid. He lost his rental rights to the mansion but has retained ownership of this house.
Kim and Liz Dotcom moved in the day before, giving up their new Queenstown life. His doctor had warned Dotcom his health now meant he needed to stay close to Auckland.
This is where I first met Mona Dotcom in 2012, a few weeks after the FBI-inspired raid. Mona, his former wife and mother to his children, sat exactly where Liz Dotcom is seated.
Like Mona, Liz seems astonishingly young and beautiful, wearing clothes worth more than the car I parked outside. The bling is blinding and probably worth more than my house.
So much has happened in the six years since the raid - innumerable court hearings which have seen more than $40m consumed by lawyers gathered to argue over the carcass of Dotcom's Megaupload business.
In that time, Kim Dotcom and Mona separated. She now has her own new relationship, and has stayed in Queenstown with the children. It's the type of New Zealand life they always said they wanted for the children when first moving to New Zealand in 2010.

Kim and Liz Dotcom on their wedding day in Coatesville, Auckland.
Liz Donnelly met Dotcom after he approached her online. She grew up in Herne Bay, had just turned 20 and was studying business and law at AUT University.
She was dining with friends at Botswana on Auckland's waterfront when her phone flashed an Instagram message.
He had seen her photograph online and wanted to say hello. "I don't even know how he knew about me," she says.
She told her table of friends. They thought it was cool but a little crazy. As dinner went on, Liz and Dotcom spent the evening batting messages back and forwards.
Dotcom asked her and her friends over - his Princes Wharf penthouse apartment was less the five minutes walk away.
"I actually didn't end up going. And then just before I went on holiday, I went and saw him and we got on really well. I stayed quite a few hours."
They had already spoken on the phone and messaged, but now they sat together and talked. And talked. And talked.

Mrs Dotcom, in Queenstown.
"When I was first there and we were talking, it was getting to know each other. But then afterwards we both knew we got on really well.
"I just think you know when you know, when you meet someone. I knew … and then you have to process it a little bit."
This was towards the end of 2015. It was crunch time for Dotcom - just before Christmas, a critical court judgment was issued saying he was liable for extradition to the United States to answer charges of massive internet piracy related to his website Megaupload.
Fifty years in jail, I say to Liz Dotcom. No, she says, it's 88 years. That's one of a number of times she corrects generalisations with specifics. She is assertive and bright, and like a devil with the details.
She rang Dotcom and offered commiserations and understanding and then visited again, the night before jetting off to Thailand for a three-week holiday.
She met the children then. Kimmo, who is the eldest, was introduced and cheekily told his dad: "She's 11 out of 10."
"Before I went, he asked if I thought I really should go [on holiday]. But it was all booked and sorted so I went."

Kim Dotcom and Elizabeth Donnelly, as she was then, in Queenstown.
While she was away, he messaged and left it open to her to contact him when she returned to New Zealand.
In Thailand, she thought about Dotcom, shopped for presents for his children then came back to New Zealand to tell her mum she was going to 'see' Dotcom.
Her mother replied: "Oh my God, what is everyone in our family going to say?" (It seems, quite a bit: "The majority of them have accepted it now for what it is. They now know we're together and we're married.")
There never seemed much of an issue with age to her, she says. "At the time I was already hanging around an older group of people. It wasn't too unusual.
"Everyone I was hanging around with was around that age. I'm not the first and I won't be the last (to love an older man)."
It seems more common overseas, she thinks, and wonders if New Zealand is just "judgey".
"It's just normal to me. And Kim is the biggest kid anyway."
By the time it became public - early February 2016 - they had decided it was love.
"We just clicked. Things got pretty serious straight away. We both knew that's what we wanted. It wasn't like either of us was feeling pressured into it. We both wanted it."

Kim and Liz Dotcom on their wedding day in Coatesville, Auckland.
Dotcom warned her that going public would create "craziness". "He prepared me, made sure that's what I wanted."
It seems naive, now, she says. She had thought there might be a few media stories and the world would move on.
"But it really just blew up." The response stunned her because it's not how she saw the situation.
"It still doesn't seem as big as what a lot of people make out. It's hard to comprehend."
The commentary was brutal. Now 22, she's exactly half his age and - as many pointed out - quite a bit less than half his weight. These points and others were made repeatedly, often cruelly, online.
"I never once was upset. A lot of girls would have been really upset with what people are saying. The truth hurts but none of it was true. The mean things people were saying - none of it hurt me. It really didn't.

Liz Dotcom at the home she shares with husband Kim Dotcom in Coatesville, Auckland. Photo/Jason Oxenham
"I was just so happy with Kim. He was so nice and everything was so pretty and perfect, I just blocked it out."
As it got increasingly out of control, they devised a break up that never really happened.
"I think we were together while he was tweeting [the break up announcement]. We just needed a bit of peace because it was getting a bit crazy.
"It made people leave us alone. They kind of realised what they had done. And then they shut down."
Liz likens it to cyberbullying - "it's like with a teenage girl where they all feel really bad after she does something".
And then they cancelled the "break up" and it started again and, one way or another, it has never really stopped.
But the slurs stay online. "No one is mean when we're out." People call out to say hello or offer well wishes.
Neither of the couple asked to marry the other. "It was kind of just a given. We wanted to from the start. At the very start, we had spoken about it, for sure.

Liz Dotcom, on her wedding day. She says the dress was "as heavy as I am".
"He knows what he wants. I think there was no point in going on and on if it wasn't what I wanted when he already knew."
Is she too young to get married? "I don't think so." Having said that, she admits to be being constantly surprised it came along as soon in life as it did.
It continued to surprise her, although that's now replaced with surprise that it has happened. She was called "Mrs Dotcom" the other day. "I'm married to Kim. It's so crazy."
I ask about their first argument. Dotcom is an interesting person to argue with because he doesn't, ever, like to lose.
But in two years, she says there hasn't been one. "Kim's always honest. If he doesn't like something he'll say. But I respect him not to argue and I would never yell at him.
"I respect him and he respects me too. If something isn't right, I would always tell him and he would always tell me."

Liz Dotcom at the home she shares with husband Kim Dotcom in Coatesville, Auckland. Photo/Jason Oxenham


They talked about extradition and the possibility of prison in the US.
"At first it was quite hard when you're catching feelings for someone and then knowing that's there. It's quite hard, knowing that you could be completely heartbroken if something was to happen."
"Kim said it would be years [before it was decided] but I just didn't know much about it. Could it be next year or the next six months? I just didn't know."
Since then, she's sat in on meetings with lawyers and talked with Dotcom about the case.
"I definitely feel better about it now. I'm confident, like Kim is, that it will all be fine. It's still in my head, of course. I'm not that naive. It could turn the other way but then that would be political, not the law.
"It would be all political because Kim should win."
What do you see in him? "I think when you see Kim in the news or in the paper, he looks way more intimidating than when you meet him.
"But he's just so kind. He would never intentionally hurt anyone's feelings. He's so kind and accommodating. Considerate, thoughtful."
And what does he see in you? "He says I'm genuine and kind and just natural. I'm not faking anything.



The former Dotcom mansion in Coatesville. Kim and Liz Dotcom live in a neighbouring bungalow.
"He just wanted someone who would stand by him. Because obviously going through what he's going through is hard to do on your own.
"No drama, no nothing - just harmony. That's his word - harmony. He just wanted harmony and love."
I warn her there's an awkward question. "They call you …"
"Go on, say it," she dares.
"They call you a gold-digger," I say.
Liz: "Nice cars, nice bags, nice clothes - it's all nice but it's not happiness. It's happiness for a minute or two when you've got it and you're holding it but apart from that, it's when you're with the person you're happy - when I'm with Kim.
"We're just together like any couple is - and there's just nice things around."
She has one semester of study before finishing university and after years of studying law, doesn't want to be a lawyer.
Instead, she wants to create and grow a business but says the right idea hasn't quite happened yet.
And there's children to come. "Since Kim has so many kids the topic is always there. People always ask. We definitely want kids together.
"I want kids really badly and we speak about it every week, every day. I think maybe I want two, or maybe three."
She's already step-mother to five. "That's seven or eight for Kim. But yeah, we definitely want kids."
They would do IVF, she says, and have discussed surrogacy in New Zealand and Hong Kong. Dotcom, in my experience, has an absolute conviction the wonders of science trump those of nature. His other children were all conceived through IVF.
She says they have already spoken with fertility services in New Zealand and Hong Kong.
But what about sex? "Everything is normal. It's just normal." And mind your own business.
At that point Dotcom walks into the room, rubbing sleep from his eyes. He often adjusts sleeping patterns to fit with the time zone he's working in.
"We were just talking about babies," she says. Dotcom beams: "Let's have more babies!"
David Fisher has covered Kim Dotcom and the Megaupload case for the NZ Herald since the day of the raid in January 2012. He has also written a book about the case and been involved in the documentary, Kim Dotcom: Caught in the Web.
This article was first published on nzherald.co.nz and is republished here with permission.
Take your Radio, Podcasts and Music with you