The scary reason why Kylie Jenner removed Stormi from her Instagram
Publish Date

Wednesday, 13 June 2018, 12:13PM
Earlier this week it was revealed that Kylie Jenner had deleted all online traces of her baby Stormi from Instagram. 

The whole thing was revealed when fans noticed the 20-year-old cropped her daughter out of a recent image.
RELATED: Kylie Jenner's bodyguard has finally revealed whether he is Stormi's father or not

Jenner replied to one of the comments explaining, "Yeah I cut my baby out. I'm not sharing photos of my girl right now."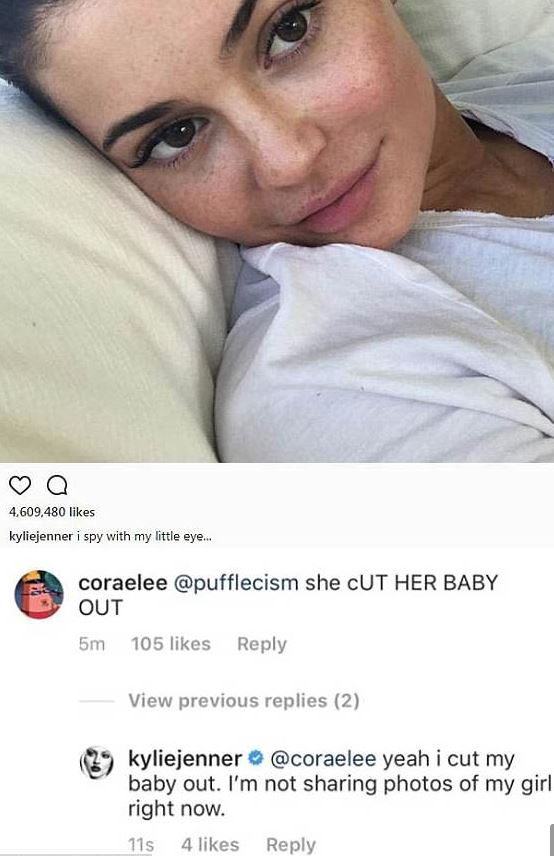 But we may now know the reason behind this choice and it's pretty damn scary. 
The Sun is reporting that Kylie took the action of erasing her daughter from social media after receiving kidnapping threats against her daughter.
RELATED: The sneaky meaning behind Kylie Jenner's baby name, 'Stormi' revealed

"She hardly takes Stormi out in public but is now making sure that she's got protection at all times," a source has said. "There have been an increasing number of trolls on social media calling Stormi ugly, and throwing out really horrible insults. "It's been really upsetting for Kylie, because also some of the comments are direct threats to kidnap her."

Much like what happened when older sister Kim was robbed at gunpoint, some social media users have decided to blame the threats on Kylie.

"Some people have commented saying it's all Kylie's fault because she has exposed her by putting her on social media," the source continued. "The haters have always been there, but just getting way, way worse these last few weeks - and calling out Kylie for being a bad mum."
Find out what Kardashian/Jenner sister you are with our quiz: