There are no original remaining MAFS AU couples
Publish Date

Friday, 30 March 2018, 11:33AM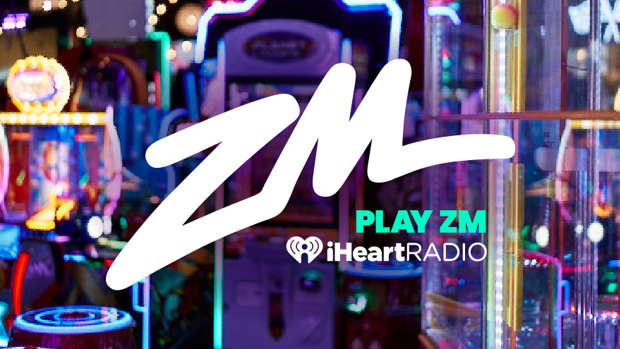 Devastating news broke yesterday that Melissa and John (literally the strongest seeming couple from Married at First Sight Australia), had decided to part ways.
Both Melissa and John shared the news in honest Instagram posts, saying it was too hard to bring their lives together but they will remain good friends.
So it got us thinking, who's left? Surely Sarah and Telv?! 
Nope.
Despite appearing as one of the strongest couples on the show, outside of the MAFS bubble videos were leaked of Telv snorting a suspicious substance off a stripper's bottom. Plus, emails from Telv made their way to the press that featured him complaining about how crazy Sarah was and how he wanted out. 
Apparently a lot of the public were pretty much in the know that the pair were faking their relationship by the end for the exposure, with rumours in the mix that Sarah was working on a makeup line, and therefore wanted to keep up the illusion of the marriage until after the launch.
However, Sarah took to Instagram to announce her split from Telv, saying:
"On the back of what has been such an extraordinary experience it is with great heartache, regret & sadness that Telv & I are no longer together. As you undoubtedly saw, my heart was completely committed to this before I even met my husband & it was absolutely set on fire once I did meet him.
"Like all relationships, no one but the couple involved know exactly what goes on behind the smiles & the tears, so respecting the dignity of both Telv & myself I am wanting to be completely transparent with you; the dedicated, much loved & appreciated viewer. Being surrounded by friends & family is providing a safe haven for me now. This is so I can heal & continue to carry on living a upstanding & happy life.
"An experiment like this forces you to reveal exactly who you are. For me; I'm so proud of my resilience, decency, compassion & my loyalty. I know that nobody is perfect yet I am at that stage in my life where the foundation of basic respect & support from my partner is crucial. As a woman I know what I truly deserve & I just can't allow my innate standards to be compromised.
"There were so many heartfelt moments that we shared together which I honestly will treasure forever. I truly wish only the absolute best for Telv because I undoubtedly will always love & care very deeply for him, but ultimately I deserve someone who shares the same life goals & aspirations as I do."
"Whilst I didn't find lasting love it has surprised me that I did in fact find something much more important; my inner strength. This honestly was the most challenging & intensely emotional undertaking that I've ever committed to. I've 'walked through fire' more times than I ever imagined I would. While it saddens me that it didn't work out, I do know the right man for me is out there somewhere looking for me too. I still believe in my happily ever after & that I'm deserving of a pure & committed love.
"I will always be eternally grateful that our paths crossed in this way as I feel that I have learnt so much about myself & grown exponentially as a person. I'm honoured to have been a part of this incredible life changing journey & I'm thrilled to embrace the next exciting chapter in my life..."
While Telv didn't publicly say the pair had broken up, he also posted on Instagram reflecting on the MAFS journey:
Well what an incredible journey that was, thanks to our amazing producer Jade for keeping me sane when the wheels started to come off. Thanks to @sarahjaneroza for being apart of this journey. And too all the legends I've met along the way thank you guys for sharing this unique experience. And too all the messages of support through out this whole experience, thank you all so much. You have no idea how much it helps #mafs

Okay ... so how about Patrick and Charlene?
NUP.
After admitting to the experts at the reunion that they hadn't seen each other since the experiment, just recently Charlene posted to Instagram confirming the status of their friendly relationship.
"That marks the end to a truly amazing once in a lifetime experience!! @pattymiller_mafs we did so well, what an amazing team we were! Thank you for this incredible ride - looking forward to a lifetime of friendship. I cannot even begin to thank the weird and wacky people that came on the ride with me... you guys are so much fun and there are some friendships that I know will extend beyond a lifetime.
"To all the people behind the cameras my family, Vic, my friends, my puppies, the amazing camera and soundo's, the Endemol crew and the wonderful team at channel 9 - you all know who you are - all I can say is the very biggest thank you!! Without all of you I wouldn't have been able to start this let alone get through it. It's been such a blast!! What an incredible bunch of human beings you are!! After all of this I will always still say yes to new adventures!!! Love awaits..."
Pat also confirmed that the two were over in an Instagram post where he said:
"Charlene - my heartfelt wishes for you on your journey for love as we embark on our lives post MAFS ... as also the journey for love will also continue in mine.. I wish nothing but the best for you and your future. One thing I do know is you will always have my back!"
Technically there are two couples still remaining, but they aren't originals. They are a product of a complete partner swap! Justin recently confirmed a 'sexual' relationship with Ashley, the ex of Troy who is now with Carly!
Jeeeez, what a ride.