Airbnb now offers 'animal experiences' for travellers!
Publish Date

Friday, 4 October 2019, 2:16PM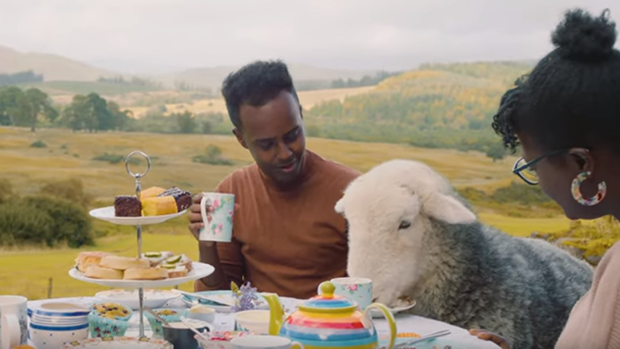 Animal lovers- you'll love this!
Airbnb has a brand new section of their popular site- and we are so into it!
The new category allows travelers to choose from 1000 ethical animal experiences on offer accompanied by expert hosts.
How cute is this?
And for those of you worried about the safety of the animals, Airbnb has that covered: 
"Airbnb Animal Experiences are hosted by caring experts as an antidote to typical tourist attractions that are notorious for ethical concerns. You will never find an Airbnb Experience where you can kiss a dolphin or ride an elephant."
Some experience highlights include:
Tea with Naughty Sheep

 (Loch Lomond, United Kingdom)


Meet the Dogs of Chernobyl

 (Slavutych, Ukraine)


Discover Arctic Foxes

 (Sudavik, Iceland)

New Zealand Getaway and Horseplay 

(Auckland, New Zealand) 

Gibbon Research Assistant Experience

  (Phuket, Thailand)

Urban Rooftop Beekeeping

 (Hamilton, Canada)

Butterflies and Caterpillars Oh My!

 (Columbus, Ohio) 

Meet Life-Saving Animals

 (Siem Reap, Cambodia)

See Released Macaws

 (Nosara, Costa Rica)

Ultimate Cape Town Birding

 (Cape Town, South Africa) 

Wild Brooklyn Parrot Safari

 (Brooklyn, New York) 

Go on a Safari with a Maasai Guide 

(Nakuru, Kenya) 

Hike Runyon Canyon with a Rescue Dog

 (Los Angeles, CA) 

A Day in a Gaucho's Life in the Andes

 (Mendoza, Argentina)
"With technology taking up so much of our lives, it's easy to feel disconnected from nature and animals," said Brian Chesky, Airbnb CEO and Co-Founder.
Sign. Us. Up!
Take your Radio, Podcasts and Music with you