Post Malone is expecting his first child with longtime girlfriend!
Publish Date

Wednesday, 4 May 2022, 3:02PM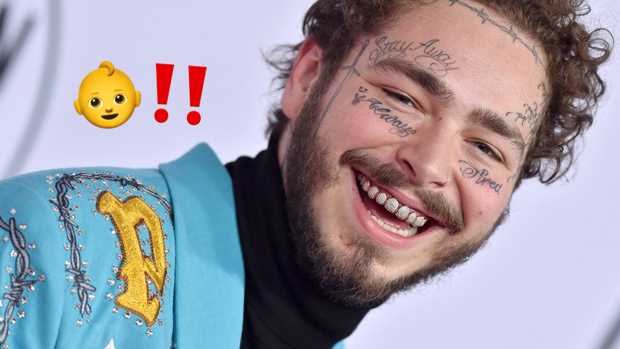 Posty is going to be a Dad - Alexa, Play 'Congratulations'!
The 26-year-old rapper is expecting his first child with his longtime girlfriend.
Telling PEOPLE magazine, he said, "I'm excited for this next chapter in my life, I'm the happiest I've ever been, and for since I could remember I was sad. Time to take care of my body and my family and friends, and spread as much love as we can every day."
Sources close to the star revealed that Posty (real name Austin Post) and his girlfriend shared the special news with family over the weekend in Southern California at a private party. 
Post has opted for more of a more private life since moving to Salt Lake City from LA three years ago, wanting a less chaotic lifestyle.
Telling Billboard he said, "The move to Utah has made things a lot better for my mental health. It's been very, very good," he continued. "It's something I had to do because LA was kicking my ass. So it is tough, but it is worth it."
He continued, "I've made music for years and years, and down the line, I just want to relax and enjoy the simple things."
"Be like a kid again. Have no responsibilities and everything is handled: your kids, your family, everybody is set and doesn't need to worry, so you can just play games and play in the tall grass."
I'm sure he'll make an official announcement on social soon and it will be cute af!

Your Saturday mornings just got better - introducing ZM's Storme & Celia, with you from 7-11am. Check out the best bits below!