Someone please educate Justin Bieber on how to eat a burrito
Publish Date

Friday, 26 October 2018, 10:23AM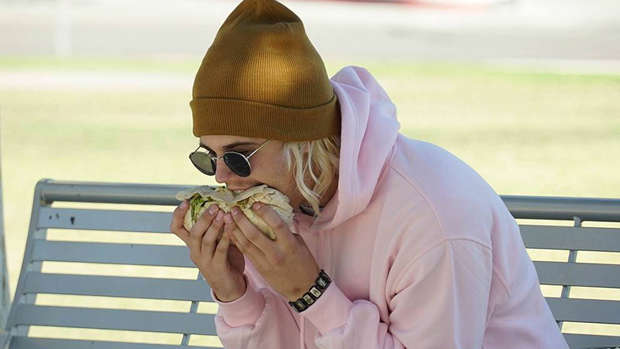 Justin Bieber has been making headlines recently for marrying Hailey Baldwin after visiting a New York City courthouse, but there's something else that has caught the media's attention and it's caused a lot of controversy. 
When a photo of the singer emerged of him biting right into the centre of that tasty wrap, patrons of the internet had A LOT to say about it.
Let hope he didn't eat a Kit Kat for dessert...